While everyone was having the pleasure of competing at RoboWars Brisbane, I had to settle for a long weekend in the garage.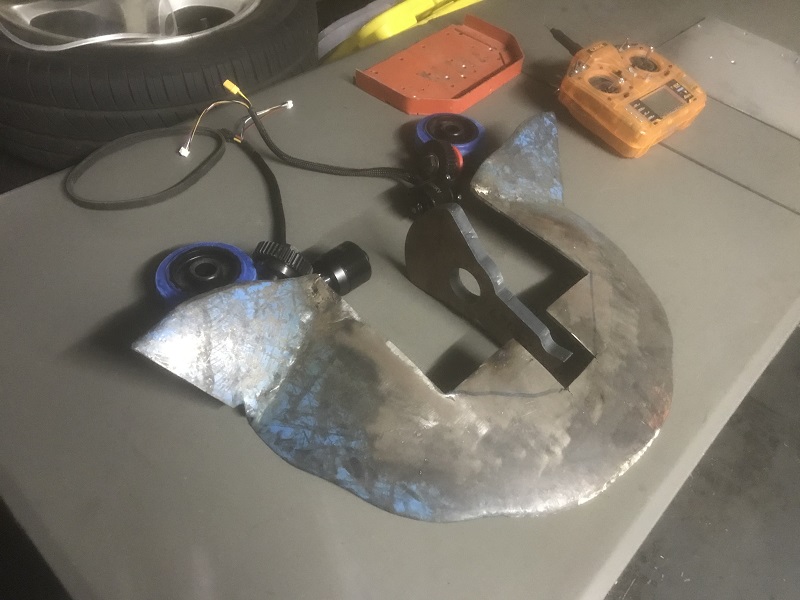 Have to start some where I guess.

Mocked up a hub + pulley for the weapon.

Using some offcuts to position things to roughly where they will go.

Shaped some MDF for a rough template to transfer into Hardox 500

Hardox 500 parts with a temporary noodle shaft (Till I can drill a 30mm hole in the Hardox 
 )