Sent the Hardox 500 uprights off to Glen to have 30mm holes bored into them for the weapon shaft bushes to fit Then tack welded the assembly back onto the chassis for alignment.

Started making an MDF template for the side armour/brace. It's an awkward shape.

First one cut from yet more Hardox 500. A few errors in the temeplate will require a bit of gap filling with the welder, but that happens 
Closer but the gaps are pretty noticeable from here…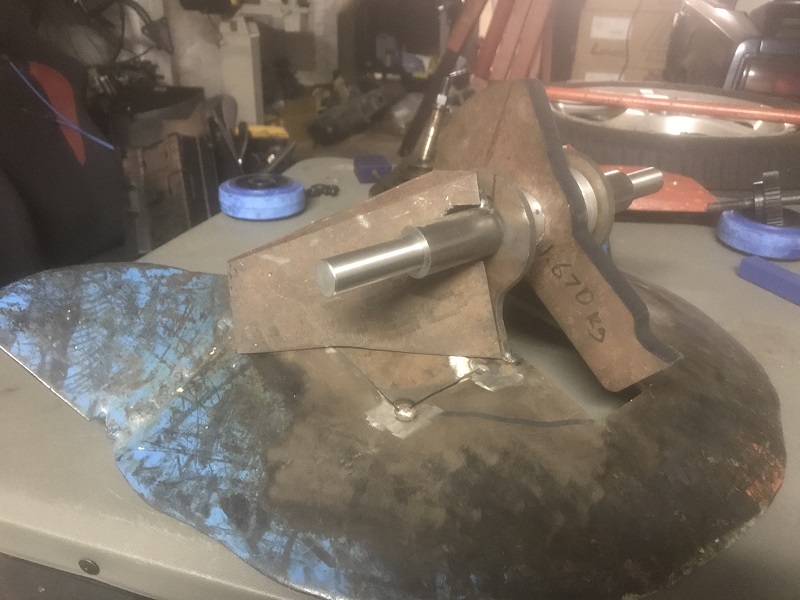 Both sides cut out, aligned into place and tack welded.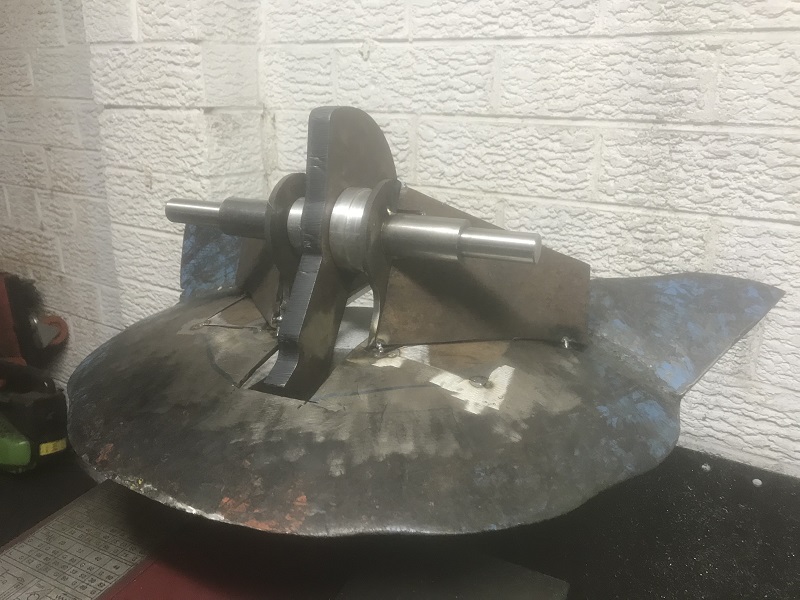 And once again a quick reminder on where things should go….